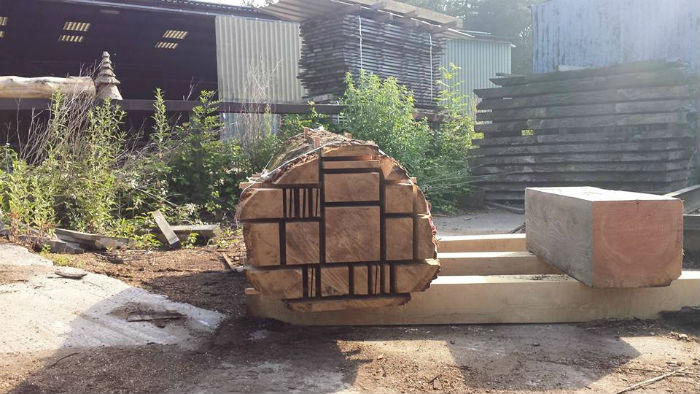 Our Sawmill has been specialising in green oak beams for new builds and restoration work for nearly 40 years. Our mill is able to saw up to11m in length and can accommodate trees of up to 1.6 metres in diameter, whilst being able to adapt to smaller sizes if required. All our beams, waney edge cladding and posts can be sawn to your own specifications and can be prime grade construction, character grade construction or purely decorative. If you are looking for Sussex timber suppliers that deliver high quality sawn timber services made to your requirements, we would be more than happy to discuss your project and help you to achieve it.


We also saw planks and cladding to order in either square-edged timber, waney edge cladding or featheredged.
Our yard has a selection of traditionally air dried boards and planks to compliment the character of your existing or new build.
As well as green oak we saw Ash, Larch and Douglas fir (among others) harvested from our own woodlands and we are happy to source other locally grown timbers to saw out for you.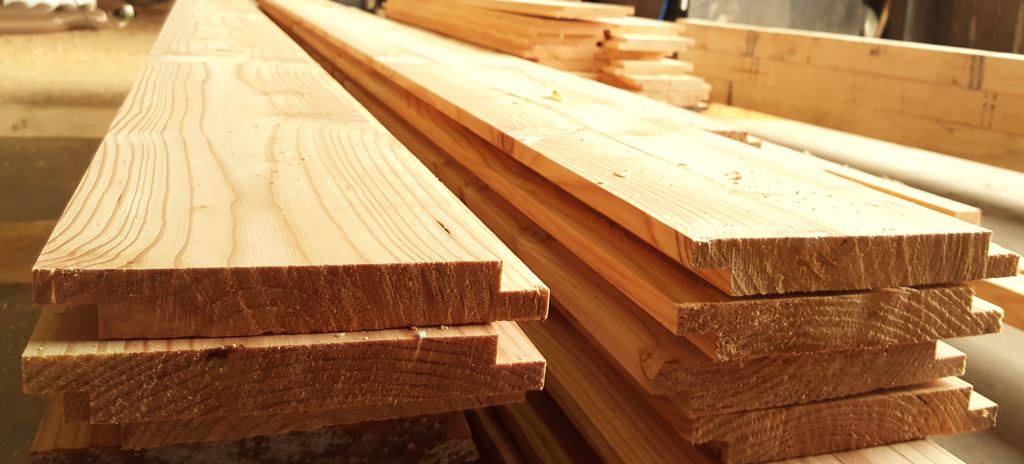 The estate is proud to be part of Grown In Britain and can offer GiB certification if required.
Contact us
For the best sawn timber West Sussex has to offer, contact Balcombe Sawmill today. We are happy to advise on materials to suit your needs and if required can put you in touch with local craftsmen to help with your project. Give us a call us on 01444 811 446, or get in touch with us by email at sawmill@balcombeestate.co.uk.