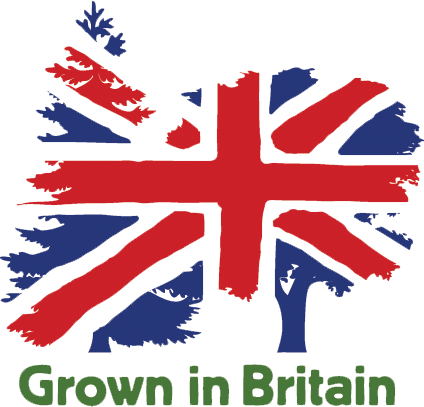 We will be open for Christmas tree & log sales as of 30th November, 7 days per week until – 23nd December 10am – 4pm (Lockdown restrictions permitting). Please note we will be closed on Sunday 20th December.
Due to Covid 19 we will be operating a new system to help reduce contact between our staff and customers.
Our trees will be priced ready to go and netted once you have chosen. Please wear a face covering when visiting the yard and gloves whilst choosing your tree.
Rest assured they will still be cut fresh just prior to sale and will all be of the usual high quality our customers have become accustomed to.
Visit the Balcombe Estate for all your Christmas Tree needs.
All our home grown and freshly cut Christmas Trees come from our West Sussex estate, and are available from approx. 4 ft small to 40 ft large.
2020 Yard Price List
Yard price is inclusive of VAT.
SIZE


(Feet)
5
6
7
8
9
10

NORWAY

£35
£40
£45
£50
£60
£70

NORDMANN

£55
£60
£65
£75
£85
POA
Christmas trees now available from our yard 7 days 10 am to 4pm from the 2nd December until 22nd December.

2020 Large Tree price List
Large trees are supplied tied for installation. Haulage can be arranged with hiab crane lorry if required.
Large tree prices are subject to VAT.
Phone: 01444 811446 / 07887 868248
Fax: 01444 811446
sawmill@balcombeestate.co.uk
SIZE

(Feet)
10 – 11ft
12 – 13ft
14 – 17ft
18 – 20ft
21 – 23ft
24 – 29ft
30 – 35ft

Price per foot


£8.00
£8.50
£9.50
£12.50
£14.00 (very limited availability)
£17.00 (very limited availability)
£18.50 (Subject to availability)
Our Tree's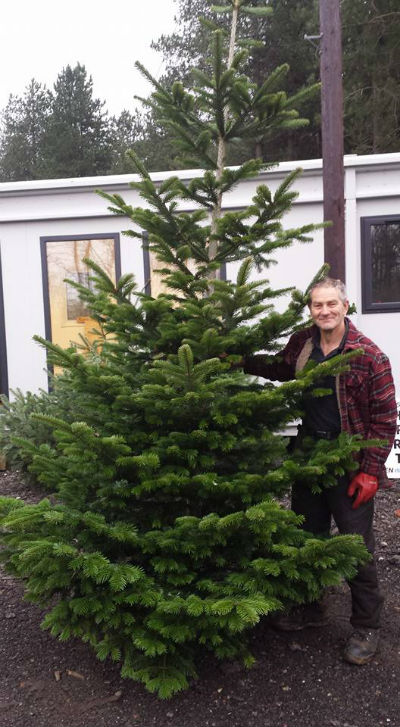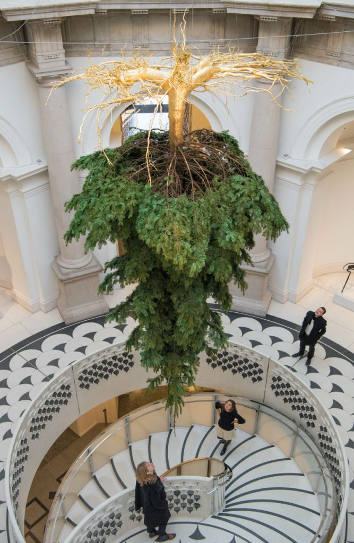 We are delighted to have supplied one of our Christmas Trees to The Tate Britain (pictured above on right). Check out the "upside-down Christmas Tree" on our blog.
We supply:
• Norway Spruce
For a classic Christmas experience, a Norway Spruce has a structured pyramid shape and that rich, fresh and unmistakable festive aroma we all know and love.
• Nordmann Fir
A glossy green colour and big, non-pointy needles make this a popular tree for families. Nordmann Firs retain their needles for longer indoors.
• Serbian Spruce
A close relative of the Norway Spruce, this tree has dense branches and a space saving slim shape. Its attractive two-tone foliage is green on the tops and blue underneath.
All our Christmas Trees can be netted and carried to your car. We also supply Christmas Tree Stands and Holly Wreaths, as well as logs & kindling wood for wood burning stoves and open fires.
Cash, credit and debit card payments are accepted.
Our top 3 tips to keep your Christmas Tree from drying out
1 – Buy your tree freshly cut and directly from the grower. The fresher the tree, the longer it will retain its needles. If you buy a Christmas Tree that's been cut, transported and warehoused for long periods before being offered for sale, it is unlikely to give you long lasting pleasure.
2 – Treat your tree like freshly cut flowers. We recommend cutting ½ inch off the bottom of the stem, using a handsaw. Then put tree into a Christmas Tree Stand that has been filled with water. Keep your tree watered throughout the festive period.
3 – Keep our tree away from heat sources. If you place your Christmas Tree near radiators, log burners or open fires, it will dry out much more quickly than if you position it in a cooler place. A Norway Spruce may lose its needles quickly while a Nordmann Fir may lose its sheen.