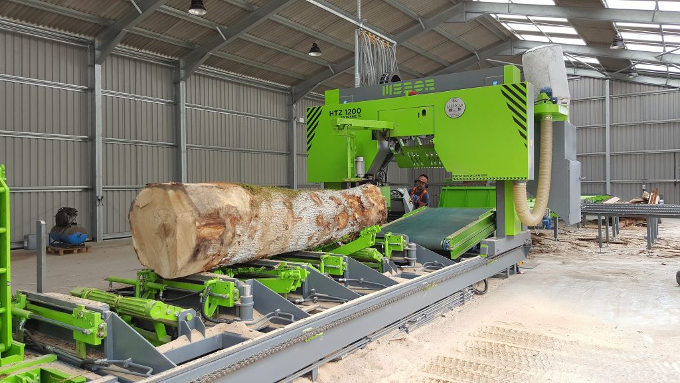 Balcombe Estate Sawmill provides the highest quality biomass woodchip, sourced from our estate. Our woodchip has a high calorific value, low moisture content and consistent size – this makes it the ideal fuel for biomass boilers. 
We are one of the most renowned suppliers of wood materials to residential and commercial clients across Sussex and beyond. With more than 40 years of experience of working with timber in a huge variety of different forms. If you would like to learn more about what we can offer you, please contact our friendly team today.
Biomass woodchip in Sussex
If you are looking for biomass woodchip, West Sussex has the ideal wood for the job. Based on Balcombe Estate in West Sussex, we source and process our biomass woodchip through our sawmill.
Comprising around 3,500 acres of countryside, the Balcombe Estate uses traditional forestry management. We supply wood products to individuals, businesses, and organisations across West Sussex, East Sussex and beyond – we would be happy to do the same for you.
At Balcombe Estate Sawmill, we have years of experience in sourced and processing wood for a huge variety of uses. This means that we have the experience to produce biomass woodchip properly, so that it is completely perfect for its intended use. If you have any questions, our experienced team would be happy to provide you with any further information you might need.
The benefits of biomass woodchip
With biomass boilers growing in popularity, it is important to ensure that you are using the right kind of fuel. Our biomass woodchip is specifically designed for use in biomass boilers, making them more environmentally friendly.
We ensure that our woodchip is dried to the correct standard and that it has the correct level of moisture content. When biomass boilers use our high-quality woodchip as fuel, they are able to run exactly as they were designed. This makes them more efficient, as well as being better for the environment.
There are also additional benefits. Using the correct woodchip means that there is less need for maintenance of your biomass boiler, and lowers your operating costs.
FAQs
Can I collect biomass woodchip from Balcombe Estate Sawmill?
Yes. We are more than happy for customers to place an order and then come to our premises in order to pick it up.
Do you offer a delivery service?
Under normal circumstances, yes, but unfortunately due to the COVID-19 pandemic, we are currently suspending our delivery option. If you are interested in buying biomass woodchip you can order and then pick it up from Balcombe Estate. Please check with us as the situation surrounding COVID-19 progresses, as we may be able to offer delivery again in future.
Is your woodchip ethically sourced?
Yes, our woodchip is sourced directly from our Balcombe Estate, meaning that you know exactly where the woodchip originated.
Contact us today
Whether you interested in learning more about the biomass woodchip we have available, or you would like to make an order – please get in contact with our friendly team today. Balcombe Estate Sawmill has been producing a wide range of wood-based materials for many years, so our team has a wealth of experience working with wood.
For any advice and guidance, or to make an order, please call us directly on 01444 811 446 or via email sawmill@balcombeestate.co.uk. Alternatively, you can complete the form on the right hand side of this page for a free quote.