Balcombe sawmill are pleased to offer a range of home grown timber cladding. Our larch, Douglas fir, western red cedar and oak cladding timbers are all sourced locally in the South East of England.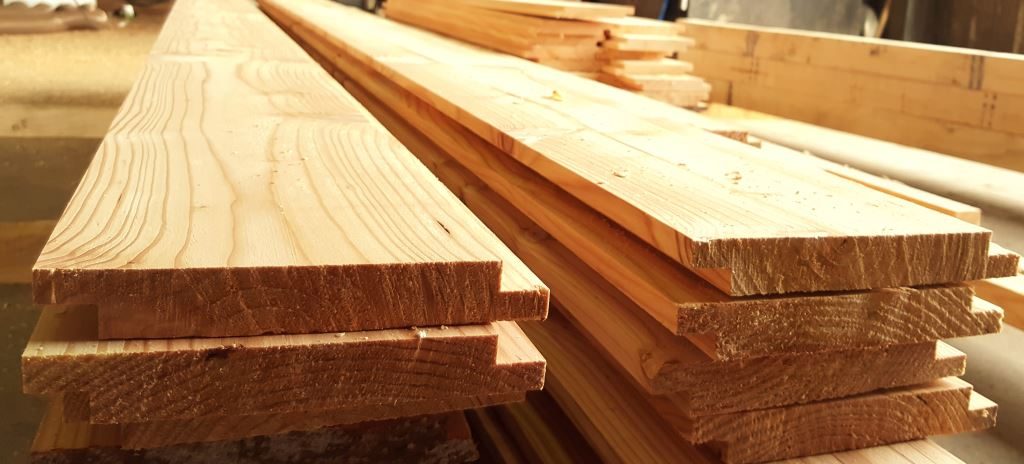 We are proud to hold a Grown in Britain certificate for our own Sussex woodlands where much of our oak, Douglas fir and larch timber is sourced.
Balcombe sawmill hardwood cladding comes in square sawn, featheredged boards, and waney edge boards sawn to your specifications. Our softwood cladding comes square sawn, waney edge, featheredged or can be planed and profiled to your specification.
Softwood and hardwood timber cladding is ideal for houses, garages, sheds, doors, horse shelters, barns, shelters in fact any building where you want to add a beautiful wooden finish using a natural product sourced and manufactured in Britain.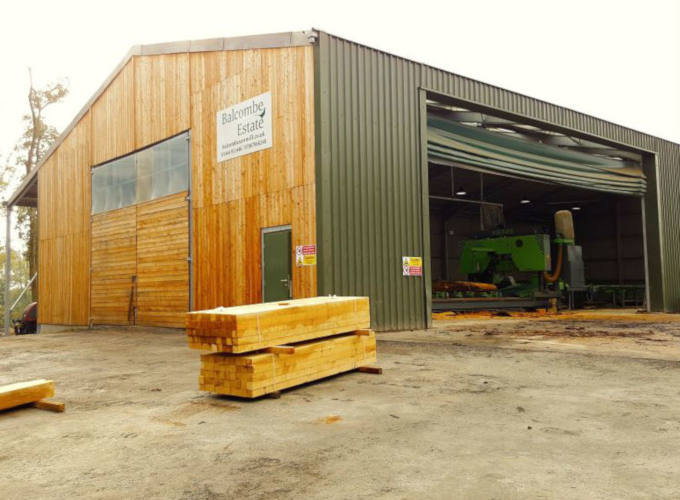 Please call or email for more details on our range of timber cladding.